Lfeiaaf
Overview
Lfeiaaf is located on a flooded city. Parts of it are corrupted. A windstorm is happening outside. It is occupied by Troglodytes. Katrice Scruggs The Indiscreet, a Bulette is here. The Troglodytes are the slaves of Katrice Scruggs The Indiscreet. She is founding a new religion.
Artifact
The Visual Ambulance
The Visual Ambulance is a powerful artifact in the shape of a hard prism. Power shifts towards it. It smells like pecan. When picked up it destroys itself.
Locations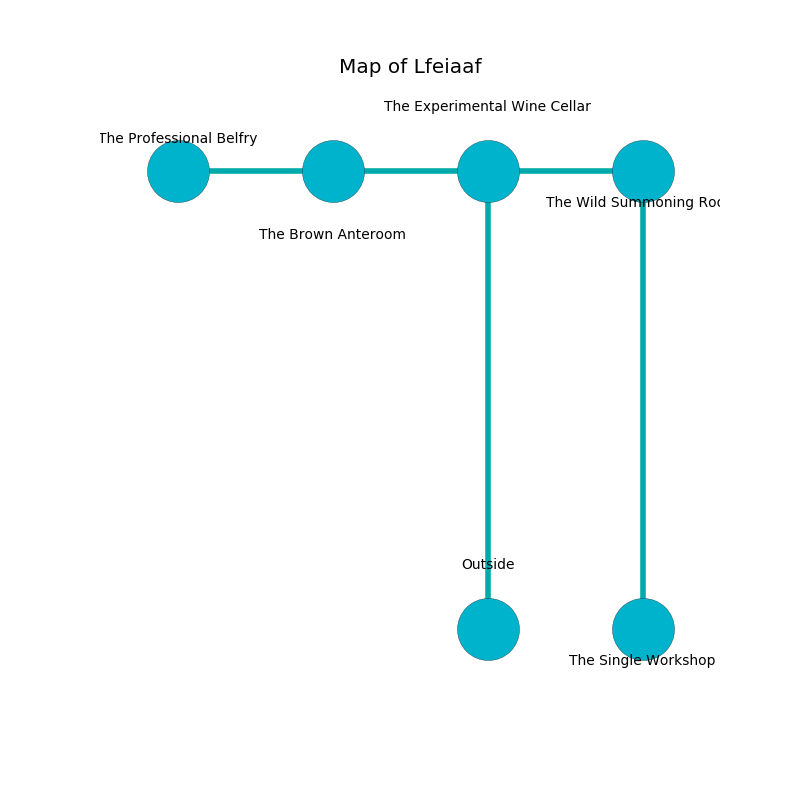 the experimental wine cellar
the wild summoning room
The floor is bloodstained. The concrete walls are scratched. Yellow mushrooms are decaying in cracks in the floor.
There is an engraving on the floor written in common.
I tried digging.
the brown anteroom
The air tastes like metal here.
the professional belfry
The crystal walls are unsettled. Gray razorgrass is sprouting in a patch on the floor.
There is an engraving on a stone written in Troglodytes Script.
I am looting Lfeiaaf.

I could not try giving up.
the single workshop
The floor is smooth. There are sixteen Troglodytes here. The obsidion walls are caving in. The Troglodytes are willing to negotiate.